Picture this: you walk into a restaurant, a public place, or even your office, and what do you see? People with their eyes glued to their mobile phones. The world is going mobile, and with mobile apps for businesses projected to rake in a staggering $935 billion in revenue in 2023, it's clear that businesses need to harness the power of mobile apps to stay ahead in the game.
If you haven't considered having a mobile app for your business yet, you're missing out on a world of opportunities. In this article, we'll explore ten compelling reasons why having a mobile app can be a game-changer for your business's growth in today's fiercely competitive world.
1. Engage customers like never before.
Every business's dream is a thriving and engaged customer base. In today's fast-paced digital world, customer engagement is the cornerstone of business success. With a well-crafted mobile app, you can take customer interaction to new heights, providing a seamless and immersive experience that keeps them coming back for more. Tailored offers, real-time service alerts, and exclusive updates will make your customers feel valued and appreciated, building an unbreakable connection between them and your brand.
With a mobile app, you'll transform casual customers into passionate brand advocates ready to champion your business at every opportunity. So, step into the realm of limitless possibilities and let your mobile app be the catalyst for unprecedented customer engagement like never before!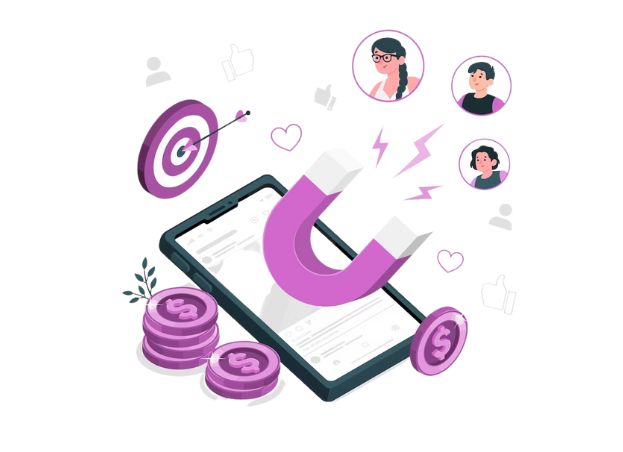 2. Reach new horizons.
With a mobile app, you can cater to the needs of modern consumers who crave instant gratification and on-the-go solutions. By offering a user-friendly interface and valuable functionalities, your app becomes a magnet for potential customers who may have otherwise remained out of reach.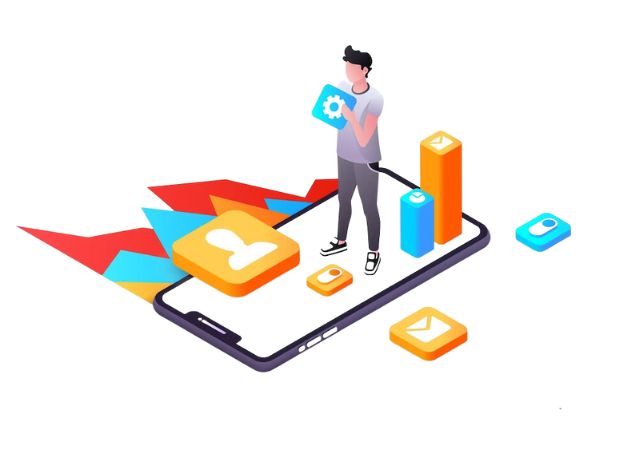 3. Timely support, always.
In the bustling landscape of the modern business world, providing timely support is like offering a lifeline to your customers. The challenge of managing multiple channels can be overwhelming, but fear not, for your mobile app is the ultimate rescue. With a mobile app by your side, you can offer a one-stop solution for your customers' needs.
Seamlessly integrating chat functions and support systems within your app guarantees swift and efficient assistance, leaving your customers satisfied and loyal. No more waiting on hold or being lost in a maze of automated responses—your mobile app is the gateway to instant support and trust, always available at their fingertips!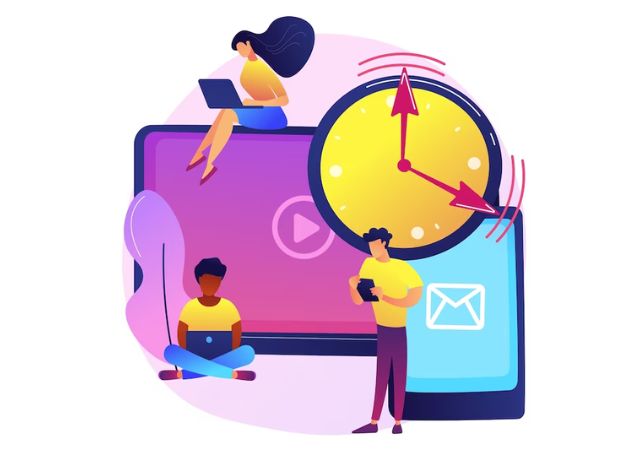 4. Personalization is the key.
Gone are the days of one-size-fits-all approaches—a mobile app is your secret to creating unforgettable experiences. By delving deep into your customers' preferences, desires, and tastes, your app becomes a virtual personal shopper, curating offerings tailored to their individuality. This level of attention and care fosters deep engagement, soaring sales, and a lasting bond of loyalty.
5. Be visible, be profitable.
In today's competitive business arena, staying visible is the key to profitability. A mobile app acts as a powerful spotlight, putting your brand front and center where it deserves to be. With your app as a stage, you can unveil exclusive offers and deals, capturing the attention of your target audience.
But the real magic happens when you combine your app with a strategic marketing approach. The result? A magnetic pull that draws in more customers and drives your revenue to new heights. Your mobile app becomes the guiding star, leading your business toward the path of success and recognition.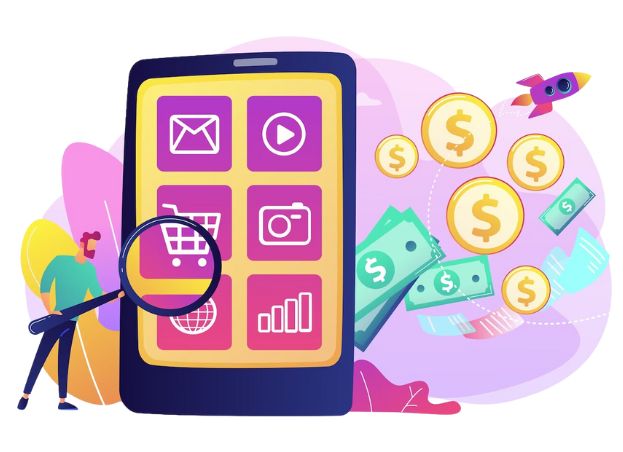 6. Elevate sales and revenue.
Your mobile app holds the key to unlocking a new world of sales and revenue. With your app in their hands, customers can seamlessly interact with your captivating content, whether it's blogs, videos, or infographics. Empowered with on-the-go access, they'll be more engaged than ever before.
And what does this mean for your bottom line? It's simple—more engaged customers lead to more sales and increased revenue for your business.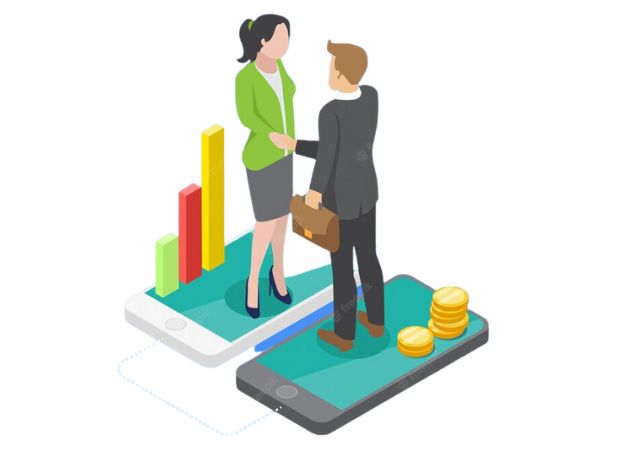 7. Foster brand loyalty.
Brand loyalty is the holy grail of success. Luckily, your mobile app holds the key to unlocking this treasured bond with your customers. When you prioritize your customers' needs and convenience, they'll reward you with unwavering loyalty. Your mobile app can be the gateway to a loyal customer base who appreciates the ease and efficiency you bring into their lives.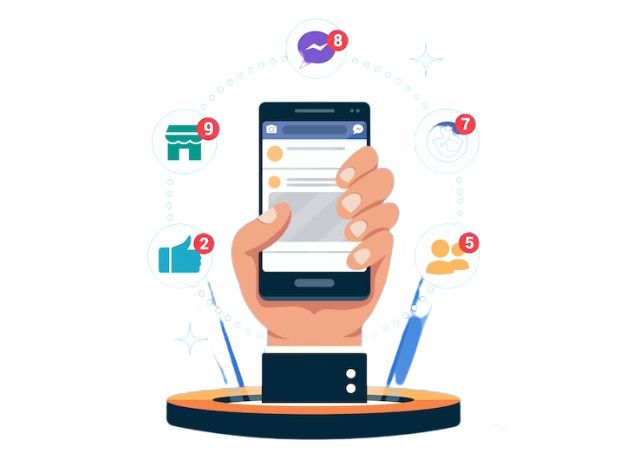 8. Lead the race.
In the race for success, the early bird catches the worm, and with your mobile app, you have a head start. While some businesses are still hesitating, you can seize this golden opportunity to outpace the competition and take the lead. Your app allows you to offer superior user experiences and services that leave your competitors in the dust. As they play catch-up, you're already winning the hearts of your audience, one seamless interaction at a time.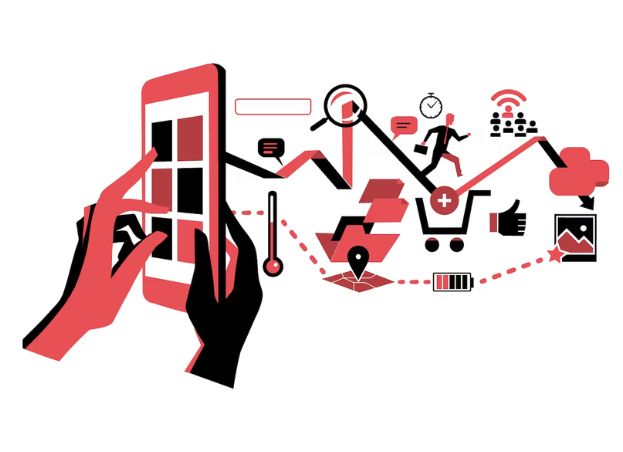 9. Power up your marketing.
Mobile apps are excellent tools for organic and paid marketing efforts. Use your app to deliver exciting deals, offers, and contests, engaging your audience directly without relying solely on third-party marketing channels.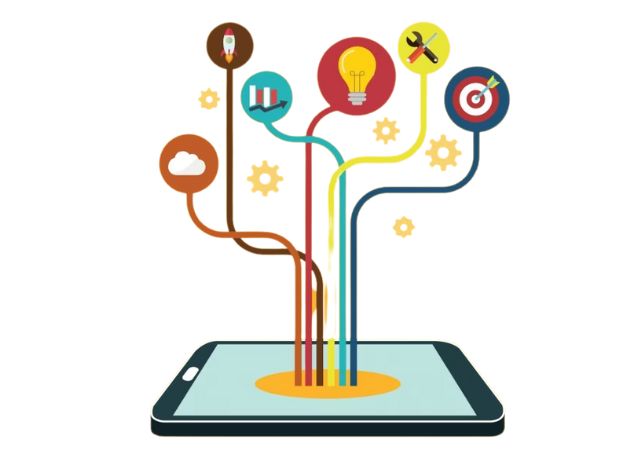 10. A seamless user experience.
Integrate your mobile app with various social media and email accounts to facilitate easy communication and interaction with your brand. Users will find it convenient to share their experiences and leave reviews on your social media platforms, enhancing your brand's online presence.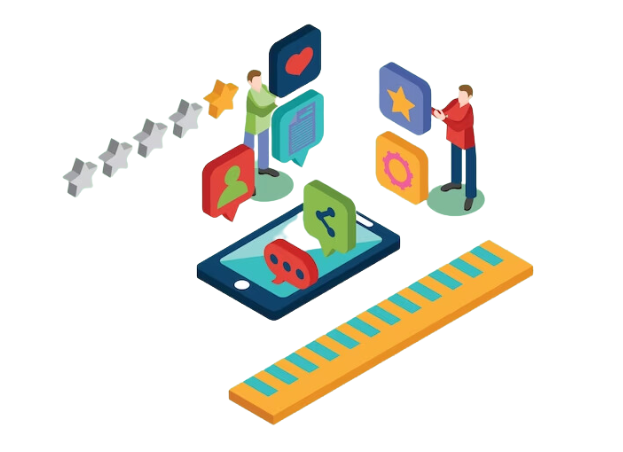 The Mobile App Advantage: Unleash Your Business's Full Potential Now!
In this fast-paced world, the advantages of a mobile app for your business are simply too immense to ignore. A mobile app is the key to unlocking your business's true potential, from forging stronger customer connections to propelling your product promotion to new heights.
But don't go at it alone—partner with the dynamic team at OptiWeb Marketing, where a decade of expertise meets cutting-edge technology. We'll turn your app vision into reality, delivering user-friendly and intuitive apps that captivate your audience. Take the leap now and speak to our client support team. Let us show you how an exceptional mobile app can revolutionize your business, catapulting it toward unprecedented growth.
Don't wait—embrace the mobile app revolution and start growing your business now!