Search, and you shall find. And that search will, most likely, be performed via one of the world's most extensive tech giants, Google! The latest statistics show that 86% of web searches are conducted on Google. How does this tie into Shopify? Well, if you're on Shopify, you're going to want to make sure your site is keyword-friendly for Google's massive search engine.
A solid ranking for relevant search terms for items listed or discussed on your online store means that you'll be regularly driving potential customers to your website without any additional advertising budget. How do you gain a higher ranking in Google? Quality time must be spent optimizing your website for search engines as there are over two hundred ranking factors that are critical for Google's algorithm – and which, incidentally, are constantly changing.
In this guide, we'll answer some frequently asked questions regarding on-site and off-site SEO and introduce you to some of the most important tools for better search engine visibility for a website built on Shopify.
Table of Contents
1. Is Shopify Well Equipped for SEO?
2. Optimizing Your Site Structure
3. Improving the User Experience
4. Identifying the Right Keywords
5. Optimizing Categories & Product Pages
6. Useful Shopify SEO Tools & App
Is Shopify Well Equipped for SEO?
Shopify is user-friendly, and you have probably already noticed that if you own an online store that runs on one of the top-performing e-commerce platforms. The platform is already equipped with several useful functions for placing keywords when it comes to search engine optimization. However, successful SEO involves more than inserting search terms in relevant places in a website's back-end.
Here are some important factors to consider and activities to look into when optimizing your Shopify store:
Page structure optimization
Website usability
Target keywords on product and category pages
Link building
Content marketing
Valuable Shopify SEO apps
It's vital to note that improving customer experience should be top of mind when optimizing your website, whether the work performed affects the experience directly or indirectly. To understand why it's essential, consider your own experience when shopping online. If you're not at ease navigating a website's page, you're likely to jump off the site relatively quickly, sometimes without even landing on a product page. This act actually hurts a website's search engine rankings. It called "bouncing" from a site, and Google frowns upon that.
Let's now dive a little deeper into the various aspects of SEO that one should be aware of when optimizing a Shopify store.
Optimizing Your Site Structure
The organizational structure of a website's pages and content plays a crucial role in search engine optimization. For example, Google's crawler (a tool that examines your website and tells Google what it finds) has difficulty reading and properly analyzing cluttered sitemaps. A sitemap successfully reads and lists all of the pages on a website for search engines. They provide search engines with an overview of the overall structure, including the content of a website. The key is organized simplicity for good readability, which will, in turn, strengthen search engine rankings.
Fortunately, Shopify already takes care of this essential to-do for you. But what exactly can you do to ensure a simpler website structure? Are you able to make the navigation on your site clearer for your customers?
Here are three tips to follow:
Please don't overdo it with categories! Structure your page in such a way that it remains clear. With Shopify, you can easily organize your products and distinguish between two structures when building them. Here are two examples of SEO-friendly website structures:
Home -> Category -> Product Page
Home -> Category -> Sub Category -> Product Page
Please have an About Us page and a Contact page to build trust with your prospects.
Last but not least, it's crucial to integrate a search field on your online shop. A search field will help online visitors find the products they are looking for and keep them on your site longer.
Improving the User Experience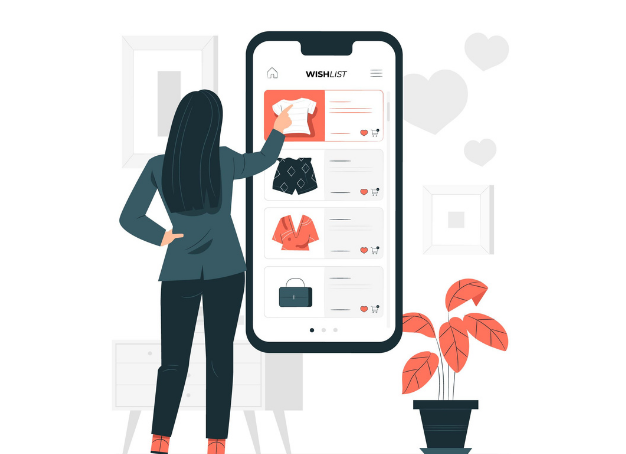 Besides ensuring a good site structure, you can do a few other things to improve the user experience for your customers. User experience is also an extremely important ranking factor and shows Google the value of your page. Therefore, here are some elements that you should always keep an eye on:
Bounce rate is the percentage of people who leave your website after only visiting one page, and not clicking on anything. As a rule of thumb, a bounce rate between 26 and 40 percent is desirable for e-commerce websites. 41 to 55 percent is roughly average, and 56+ percent is considered insufficient. The important thing to note here is that Google compares your website's bounce rate with competing sites. Therefore, one of your main goals should be to keep users on your website. One way to do this is to include links to other pages in your content and clear call-to-action buttons.
Page speed continues to be one of the most critical ranking factors for search engines. Therefore, you should make sure that the content on your pages loads quickly. Memory-guzzling images and bloated code must be avoided. It would help if you also said goodbye to Shopify apps that you do not need. Using sliders and carousels can also slow down your page. Think about whether you genuinely need them to convey your products and your brand's message.
It is imperative that your website is displayed correctly on all major browsers and devices in today's day and age. Many users will come across your shop through Facebook or Instagram – provided they are active on these channels. Additionally, mobile searches have far surpassed desktop searches in the last couple of years. Therefore, it is important to ensure that the user experience is flawless, even from a mobile device. If your online store is built using a responsive theme from Shopify, your content will automatically be adjusted to different screen sizes. Excellent news, right? Your customers will experience less stress while shopping, no matter the device.
In addition to these factors, Google has rolled out its Page Experience Algorithm, taking additional factors into account. You can read more about them here.
Identifying the Right Keywords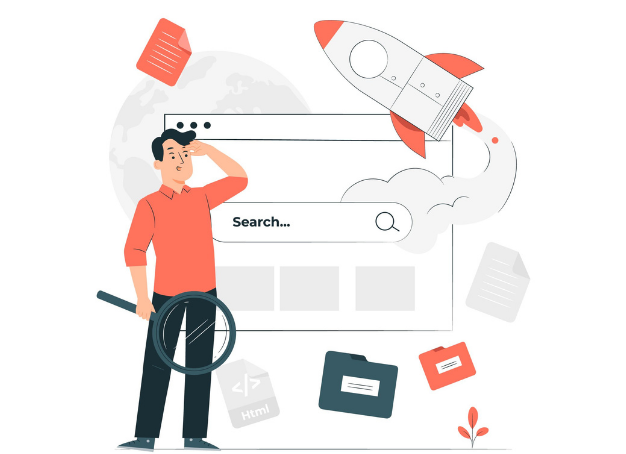 For the untrained eye, Google's algorithm does feel like rocket science. However, for SEO experts, logic-based intuition and the knowledge of the right tools seem to do the trick.
At the end of the day, the search engine simply wants to show the searcher the most relevant results, and the basis for this is search terms, also known as keywords. One of the most crucial search term factors is understanding which keywords are essential for your pages and products and which ones your site can ideally rank for in search engine results.
Keyword research is of utmost importance. Having a list of 10-20 of the most important keywords, search terms, and search phrases is an excellent place to start. But how do you know which keywords will help you convert?
Here are some tips:
Search for your own or similar products on various search engines. Think like a human being – what would you be looking for as a consumer to buy the product you're selling?
Look at the results of your competitors. What terms do your competitors use in descriptions and headings?
Let Google make suggestions to help you when typing in the search box of the search engine. Google suggests further search queries or completes your input, which provides information on the search behavior of other users.
Once you have a raw list of keywords, it's time to rate your keywords. This is where you should use specific tools such as the Google Keyword Planner, Ubersuggest or SEM Rush to view the search volumes of the individual key terms. The higher the search volume, the more often users search for this exact term. However, make sure that the competition for a term isn't too high. If you compete against big players (ex: online marketplaces), you will have difficulty getting your Shopify store ranked at the top.
Finally, make a list of 10 to 20 keywords that you want to target over the next six to nine months. We recommend that you check the ranking your page has for a keyword every week and keep track of the ranking fluctuations. You can do this by linking your Google Analytics account to Google Search Console. Google Search Console will give you all of the specific rankings for each of your search phrases appearing in Google.
Optimizing Categories & Product Pages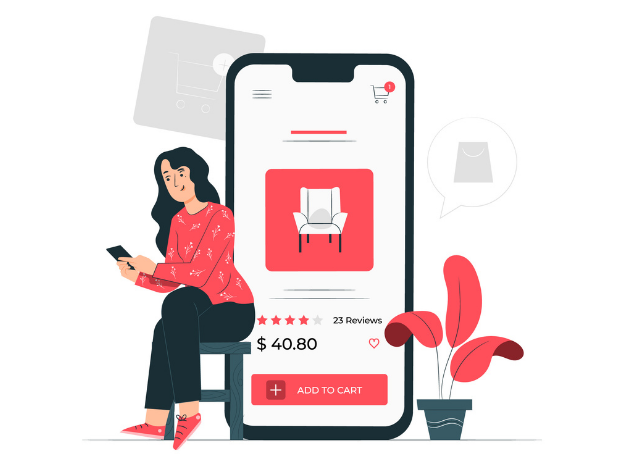 All the information that search engine crawlers receive is obtained from code. The goal is to make sure every web page is structured to serve the right factors for ranking. Product and category pages must be presented in an organized matter. As a reminder, customers should be able to easily navigate your website and find all of the information they may be looking for.
An important step is to optimize the pages of your shop with your keywords. Start with your top pages first. This will probably be your homepage, the main category pages, and the product pages of top sellers.
You should pay particular attention to the following elements:
Meta Titles & Descriptions
Before you make a new page live, regardless of whether it is a content page or a single product page, you must ensure that corresponding page titles and meta descriptions are added. The meta title is the title text that appears on the first line in search results. The meta description is the text that is displayed below the heading of a search result. These two items (meta titles and descriptions) will help users in the search engines understand what the link they are about to click on is all about.
We recommend using keywords in both texts, and the text on each page should be appealing and varied – written for the potential customer and not for Google crawlers. It also makes sense to place the keywords as close to the front as possible in the meta description. However, your focus should be more on the title than on the description, as description plays a more minor ranking role.
Here is one example of a product SEO-friendly page title:
Keyword 1 – Shop for Keyword 2 – Name of the store
Heading Tags & Image Alt-Tags
In addition to the meta title and description, you should also put your focus keyword in the H1 – the top heading. Other headings may be peppered with relevant terms. You should use the paragraph texts to accommodate your key terms – but don't overdo it; it should always be legible text that doesn't sound like "keyword spam." It should sound natural.
Think of all of the text on a website as a way of telling Google what you want to rank for. Also, when uploading images to Shopify, make sure to add alt text. Google can't see images, so it needs alt text to understand what the image is all about. An image alt text is an excellent place for adding keywords, mainly to product images.
Your website should be an intertwined experience of pages. Each page should link to other pages, and keep in mind; not all customers will use the menu navigation to explore your shop. As well, not all users will enter via the homepage. Internal linking reduces bounce rate significantly, an essential factor that we have already discussed above.
Strong, well-thought-out content is crucial to improving organic rankings on Google. You should not only equip products and categories with content but also think about having a blog. With a blog, you can accommodate a lot more content and also use this as a space to respond to problems and typical questions from your customers. An FAQ page also makes sense to pick up essential keywords and phrases from searchers.
Blog content is a chance to bring prospects and potential customers closer to your brand in a way that is not about sales. It's also one of the easiest ways to rank for more keywords and get more backlinks.
One of the most important ranking factors for Google is the number of websites that link to your page. It's considered a measure of how many people are talking about your website – the more high-quality websites talking about you, the more relevant your website is. Word of mouth for your website, if you will.
This act belongs to so-called off-page search engine optimization, as this is not a measure that you can actively implement on your website. Nonetheless powerful, how can you still get links to your shop?
Here are a few tips:
Supplier/Manufacturer Links: If you sell products made or supplied by established companies, they may have a policy to get backlinks to their retailers. Write an email and ask if they can link to your shop.
Influencer Voices: Ask influencers for interviews to generate both links and content. You can also make products available in return for link mentions on blogs and social media channels.
Link Building: While search engines discourage artificial link building, the evidence is quite clear that making more backlinks ultimately leads to better search rankings. Find suitable opportunities and get resourceful backlinks to your website on your own.
Expert Analysis: Are you an expert in a certain field or industry? Reach out to websites that like to feature "experts" and give them your take on a relevant subject or product. They will publish the content on their website, and can link back to yours.
Useful Shopify SEO Tools & App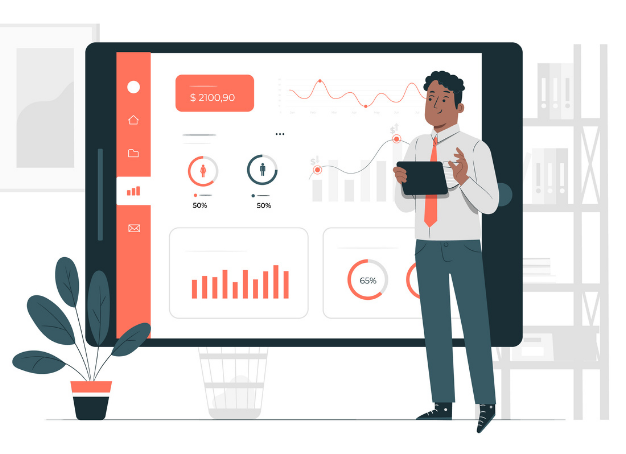 SEO can be a very time-consuming process, but there is a lot you can do by yourself. We would like to provide you with some helpful tools and Shopify apps that you can use to make your job easier.
This tool, from Google, shows all the existing errors on your website. As well as all of the search queries that are generating rankings and traffic and are driving new visitors to come to your shop.
These paid tools provide data on search terms and will help you see where your competitors are ranking.
This Shopify app will help you target SEO issues, saving you time and money while improving your SEO. It provides automatic, regular reviews of page titles and headings, meta descriptions, speed, content, article structure, and more to make sure your website is optimized the way it should be.
With Smart SEO, you can generate relevant meta tags for collection/category, product, and article (or blog) pages on your Shopify store, as well as alt tags for product images, without having to do any manual edits. In addition, the app transmits your shop information to search engines by using JSON-LD data that is already structured the way search engines need it.
SEO Image Optimizer & Resizer
You may increase traffic to your shop via Google's image search with this app. You'll also be able to optimize your images quickly and easily.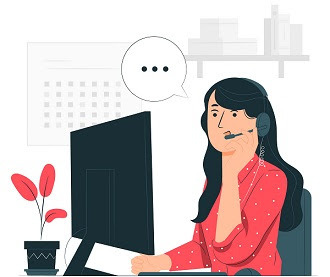 Need support in implementing your SEO strategy for your Shopify store? We'd be happy to support you! Contact our local SEO experts, conveniently located in Montreal. Let us help your e-commerce store to attract more eyes in the search results!