In the world of online marketing, local SEO is often hailed as the silver bullet for small and medium-sized businesses. Unfortunately, one cannot say whether this is always true. Although local SEO requires considerably less capital investment compared to (probably) any other form of marketing, if it's not done right, there's a risk of failure. What can you do to ensure a flawless local SEO campaign? In this guide, we would like to give you some actionable tips for beginners, as well as advanced website owners
and marketing experts, can use to optimize their local SEO. But before we begin, let's see if it's actually worth spending time and money on it in the first place.
Is Local SEO Worth It?
We are now certain that users enjoy engaging with local businesses through mobile devices, social media, maps, and reviews. According to one study, local sales are set to total $ 1.4 trillion by the end of 2021 (thanks, in large part to mobile devices). So there is definitely potential to work on a website's local SEO, as a small and medium-sized company. Besides, the integration of a mobile strategy (such as speed optimization, user experience and more for mobile devices) has become just as important to retain users in the long term. As a bonus, we will incorporate mobile elements (wherever appropriate) into our tips so that the best of the two strategies can be aligned.
Here's How To Nail Your Local SEO
Every good local SEO strategy starts with Google My Business (GMB) and a website (which, by the way, you can create for free with Google My Business). Google My Business has truly become the yellow pages of the internet and where your website is the matching flagship. Every local company that would like to be treated as local option by Google should register here. For the sake of simplicity, we would like to skip this (very simple) procedure and get straight to the optimization part. As soon as you are registered with GMB, a few things should be immediately considered to optimize your local ranking. We have a few quick local SEO tips to get you started.
Let's dive right in!
Integrate Your Social Media With GMB
It is no longer sufficient to have your name, address and telephone number listed on Google My Business. Nowadays, you will also need an (active) presence on the most popular social media platforms such as Facebook, Twitter, Snapchat, Instagram as well as LinkedIn (and possibly even more). You can easily showcase all of your social links on the website that you may create for free on GMB.
Keep Your Profile Up-To-Date
In addition to getting registered on Google My Business, you should always ensure that the topicality of the data on your listing is always maintained properly. As soon as something changes, whether it is the opening times or the location, it must be updated immediately on Google My Business (as well as on the website and on social media). (Professional) pictures of employees (in the best case of the managing director), as well as product photos and pictures of the ambiance, are a must for a head start in the area of ​​local SEO.
Ensure Mobile Friendliness on Your Website
Every website should be accessible and usable for users on mobile devices. More search queries are now generated via mobile devices than via desktop PCs. So it is worthwhile to put a few items on the to-do list for the IT department.
Get As Many Backlinks For Your Google Site As Possible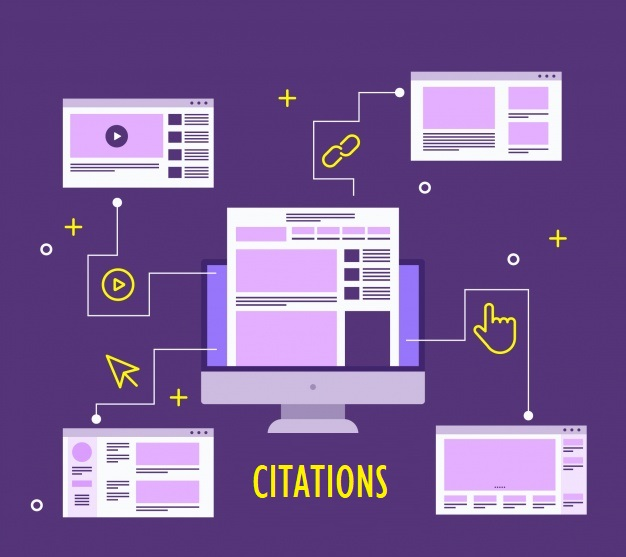 Once you have your own website, it's important to follow various off-page activities to keep it visible on Google searches. This includes getting backlinks and citations from various business listings, directory submission and bookmarking sites across the web. If possible, you can also create content-based backlinks by providing customers with valuable information centered around your business on various content publishing platforms.
Get Your Customers To Write Reviews For You
Reviews are as essential for local SEO as it gets. They show new users that other users were satisfied with the products or services. Many users often rely on the opinion of other users and will likely make decisions based on reviews before they contact a business (yes, we know, you do it too). But not only review pages, but also reviews on Google My Business are extremely important because they're the first set of testimonials that your potential customers will see when they Google you.
Try To Set Up Multiple Locations For Your Business
The following rule applies to companies with multiple locations: rarely should you create more than one website for the company (more on this below). All locations should come together on one main page. However, the locations should be clearly separated from each other (for example by subdomains or subfolders), but never be divided into several domains. Multiple domains:
● Provide less authority through links (as they don't all point to a webpage)
● Hinder each other in ranking as a result of competition
New Ventures, New Names
Many small and medium-sized companies make the mistake of trying to subdivide their locations with domains and thus create order. Unfortunately, this does exactly the opposite. Only if one of the locations gets a new name (i.e. your own brand) should you use another domain. For example, a restaurant named "Tony's Pizza" shouldn't create a new domain for each of its locations. But if a "Tony's Café" is opened in addition to "Tony's Pizza", a new domain should be created for all these locations (cafés).
Hire Local SEO Professionals
The purpose of this article wasn't meant to lead you to this, but as you can see, local SEO is no joke. One way or the other, you will need a professional hand at work to ensure the success of your online marketing. In fact, with little investment in hiring a professional for local SEO services, you can save a lot of time and get guaranteed results through your local online channels.
Ready to bring your home-based business to the digital world? Get started with a free consultation by our team of highly experienced SEO professionals at OptiWeb Marketing. Contact us now!